DELIVERED & INSTALLED
6 Days a week
UNBEATABLE PRICES
Essential price promise info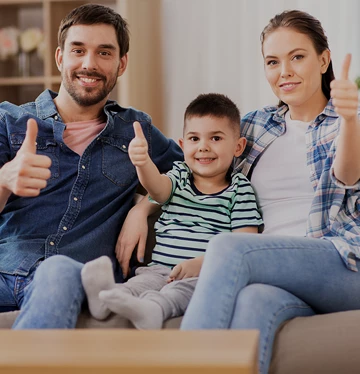 Client Testimonials
Don't just take our word for it...
Read on below for great feedback from our valued Customers
Gary Routh

"Great service from start to finish. Needed a new washing machine asap. Kris and his team supplied and fitted the next day and corrected some wiring that was done incorrectly by the previous installer. Very professional and clean. Have used Currys and AO before, and can say Sales Appliances are way above. Happy Customer."
Nick Franklin

"The engineer arrived when they said he would, he inspected the oven and arrange another appointment when they had the spares. He again turned up when he said he would and fitted the spare parts, but noticed another part needed replacing that he admitted he didn't spot the first time. He didn't charge for the second visit to fit the spare part that he missed the first time. He could have so easily have told me the missed fault had just happened and charged me for the second visit, I would have been none the wiser. I can't recommend them enough, they are trustworthy and prompt."
Built in cooker repaired

"Perfect service from a local company. Tony the engineer was great, even though I was told he is the new boy at Sale appliances as he has only been repairing for fifteen years."
Supply and fit kitchen white goods.

"I have dealt with Sale Appliances for at least 20 years and can honestly say I have never had a problem. They did exactly what it said on the tin, at the time they said and the price they said."
Washing machine...

"Washing machine was faulty but they advised to fix under warranty, it was repaired that week
Amazing service! Cost me nothing under warranty. It took 3 days as the part was needed to be ordered, can't complain as I've had nightmares in the past. This was an excellent experience. Just remember to validate your warranty ASAP as these guys really helped. Thanks Kris."
Built in fridge freezer fitted

"Excellent service. I bought the fridge freezer elsewhere and although being the biggest online appliance retailer they could not fit it. Sale appliances came and easily fitted it including replacing a rotten shelf. They also took the old fridge freezer away for recycling and informed me that the fridge freezer I purchased was cheaper in there shop."
Freezer noisy

"I rang to arrange an engineer visit for my freezer which was making an awful noise. The gentleman I spoke to was friendly and informative. He said he knew how to fix the problem , and told me over the phone; how is that for customer service! I will definitely be using this company for any future appliance repairs I have, and am, recommending them to all my family and friends Well done sale appliances - who knew such companies still existed :)"